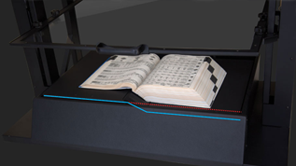 Adjustable cradle
The adjustable cradle has mechanism inside to support and protect the bindings of your books as well as provide the flattening effect for both sides of the page.
Ergonomic design from Atiz
Designed to be an ergonomic equipment, BookDrive N is comfortable for use over a long period.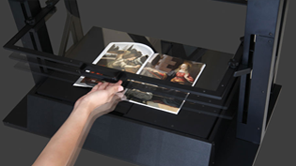 Vertical-moving glass for thick materials
Instead of having a rotating point, the glass of BookDrive N can be freely moved vertically to provide a nice flattening effect on both thin materials such as a sheet of paper as well as thick, old books equally well.